The National EBS Association (NEBSA) is pleased to announce that, on Thursday, July 18 at 2:00 PM (ET), it will present a webinar to help explain the FCC's decision (scheduled to be adopted at its meeting on July 10) that will make substantial changes to the rules governing the EBS (2.5Ghz) band. This one-hour event will be hosted by NEBSA's Executive Director, Lee Solonche and feature Todd Gray, NEBSA general counsel and partner with Gray Miller Persh LLP, and Ed Lavergne, counsel for the Catholic Technology Network (CTN) and Principal attorney with Fish & Richardson PC. Our speakers are national experts in EBS matters and have been extensively involved in advocating for the interests of the EBS community in this rulemaking.

The webinar will provide a thorough summary of the FCC's decision, describe how the FCC's decision will affect current EBS licensees as well as those who might seek to obtain a new EBS license, and offer thoughts on what EBS licensees need to do to protect their licenses and leases. The webinar will also explain the FCC process going forward, including possible options for reconsideration of the FCC's decision. There will be an opportunity for participants to ask questions at the end of the formal presentation.

There is no cost for this webinar but pre-registration is required. Make plans now to join with your colleagues in learning more about the future of EBS!
Register Here: https://nmu.zoom.us/webinar/register/d2e4fc9147d4930d7c24e00bf0acd2b8
Webinar Speakers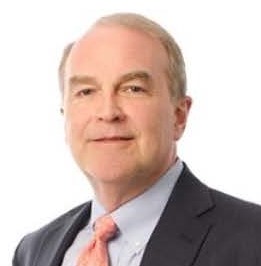 Todd Gray
Attorney & Partner @Gray, Miller, Persh
Todd Gray is a founding partner of Gray Miller Persh LLP. For nearly 40 years, Todd has represented public broadcasters, educational institutions and nonprofit organizations operating or supporting public radio and television stations, Educational Broadband Service (EBS) stations, and various other communications facilities. He provides counsel on regulatory, business, transactional and policy issues of importance to these entities. Todd's clients include more than 300 public broadcasting stations, including 11 state public broadcasting networks, and numerous other public and private non-profit licensees. Many of these are the country's major public and private universities, community colleges and school districts. In addition to public broadcasting, Todd is an expert in the FCC's Educational Broadband Service (EBS, formerly called ITFS), representing over 600 EBS stations. He is also counsel to the National EBS Association.
Ed Lavergne
Attorney @Fish & Richardson
Ed Lavergne is a Principal in the Washington, D.C. office of Fish & Richardson. He represents the Catholic Technology Network and numerous EBS licensees in spectrum leasing, licensing, compliance, and public policy matters. Ed has participated in virtually every regulatory proceeding involving EBS since 1980 and was selected as a Washington, D.C. Super Lawyer in communications law by Thomson Reuters.
---------- Thanks to the following for helping make this webinar possible ----------