Pinellas County, Florida, which includes communities like St. Petersburg, Largo, Dunedin, Palm Harbor, Tarpon Springs, and Clearwater, Florida, has a population of nearly a million, and its school district is the nation's 26th largest. Over 140 public schools in the district serve 103,000 students. Like any public-school system, Pinellas County Schools aims to serve all students using every resource at its disposal including EBS.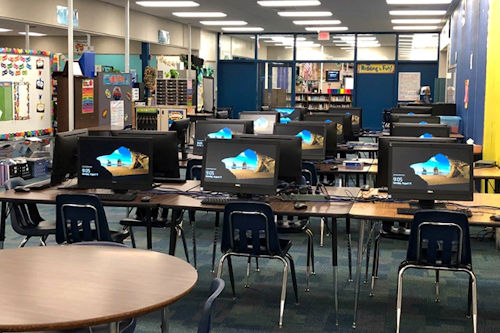 Pinellas County Schools has been running a distance learning program for many years. The district began acquiring MiFi devices as soon as available.
Some of the MiFi devices provided are allotted to the Hospital/Homebound Program in the Pinellas County district, which enlists parents/guardians, medical professionals, and school personnel to facilitate learning for students who are not able to attend regular classes for an extended period due to illness, disability, or other medically certified conditions. Students in the program use Learning Management Systems which require reliable internet service. The hotspots allow the district to bring the virtual school to wherever students are: at home or in the hospital.
The MiFi devices are also used in the district's Teleschool program, which reaches middle and high school students who have been administratively placed in the program due to zero tolerance infractions at their assigned schools. Many of the students in this program do not have internet service at home, so providing mobile wireless access helps them stay on track instead of falling hopelessly behind while they are out of the classroom. They work virtually with instructors and prepare themselves to re-integrate into school—a cost-effective strategy to keep kids on the path to graduation.