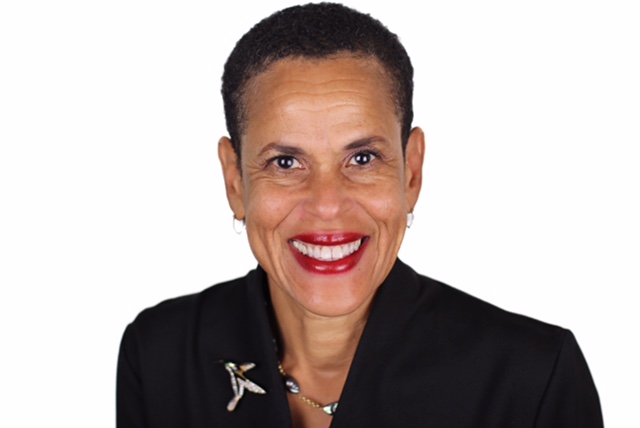 Since 2014, Charmaine Smith has served as Executive Director of Innovative Technology Education Fund (ITEF), whose mission is to "advance the innovative and creative use of technology in a way that promotes excellence in education." ITEF is a charitable, nonprofit, private 501 (c)(3) foundation that funds tech-based projects in K-12 public, private, parochial, and charter schools in the greater Saint Louis area. ITEF receives roughly 45 grant applications during each grant cycle and of those, funds 6-7 one-year grant projects, averaging $50,000 each.
Just as the Saint Louis area encompasses not only metro Saint Louis but also surrounding areas including parts of southern Illinois, Smith emphasizes the broad view of technology that ITEF promotes. ITEF holds FCC licenses for four EBS channels in Saint Louis and is a member of the National Educational Broadband Services Association (NEBSA). EBS digital spectrum provides technology infrastructure supporting ITEF operations. The organization's support for technology is diverse because although ITEF funds and supports innovation in education, Smith recognizes that what counts as "innovative" might differ for each district, school, or classroom.
ITEF awards grants for projects involving not just computer equipment and broadband access but telescopes, medical technology, music equipment, foreign language resources, projects in special needs classrooms, continuing education, and more. For example, in the last grant cycle in 2016, ITEF granted $21,000 to Dr. Dianna Isaac-Johnson, a music specialist and grant writer in the Jennings School District in Missouri. Dr. Isaac-Johnson's project, "STEAM Over the Digital Divide," provided tablets on which Northview Elementary students can compose music and learn and practice musical instruments. This means learning can happen outside of the practice rooms and music classes that they occupy during an average school week.
The Central Visual and Performing Arts High School in the Saint Louis Public School District received $60,000 in 2016 to build an on-site recording studio and develop a digital portfolio project that levels the playing field for Saint Louis students who want to apply to performing and visual arts programs and colleges from Juilliard to Saint Louis University. Having access to high-end equipment makes a world of difference for dance, music, and theatre students who had been making audition videos on their phones.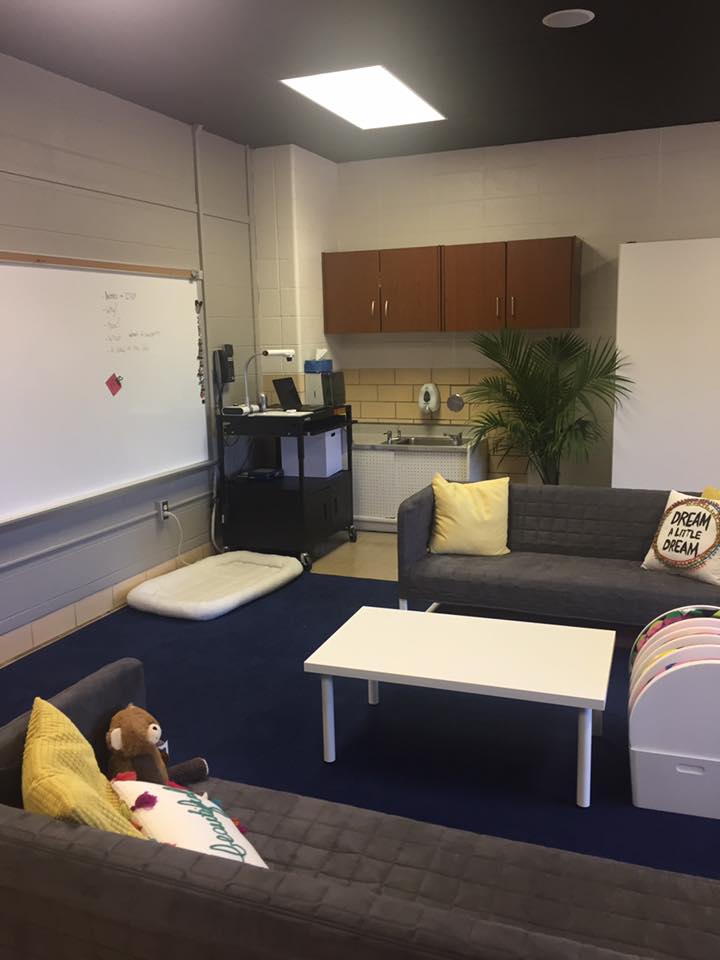 Far from the performing arts world, at Metro East Montessori in Granite City, IL, the FarMaker Space received a $41,000 grant to create a Makerspace based on the natural environment in the rural Midwest. Students in grades 1-8 learn about soil science and biotechnology, care for livestock, and maintain beehives. The project, proposed by 2016 Illinois STEM Educator Award winner (and Metro East teacher) Carrie Wilson-Herndon, teaches students how to solve environmental, agricultural, and engineering problems using the most modern technology available, like sensors, Computer Aided Drawing, TETRIX robotics systems, and 3D printers. Young students in this former steel town are learning new skills and advanced ways of thinking that drive them to do real-world work, even in elementary school.
2017 grant awardees include projects to create a Science, Technology, Engineering, and Mathematics (STEAM) space, manage an elementary school garden with technology, encourage community-based fieldwork, use photography to encourage empathy and community, equip themed mobile carts to enable project-based learning, and adapt a culinary arts program to teach about food, food systems, and growing cycles. Many of these projects involve elementary school kids; ITEF grants get them started with technology at an age when it can affect their future choices in profound, meaningful ways.
During this year's grant cycle, some of ITEF's grant awards will encourage a different way of engaging students: by redesigning the classroom itself. The Classroom Re-Design challenge will provide one $5,000 grant and the advice of classroom designer Rebecca Hare to teachers and schools who want to transform their classrooms into true "21st Century Learning Spaces." Smith explains the motivation for this grant program: Rebecca Hare and Robert Dillon's book The Space: A Guide for Educators and her determination not to "educate the next generation and deliver life-changing info in boxes," by which she means traditional classrooms with desks in a row.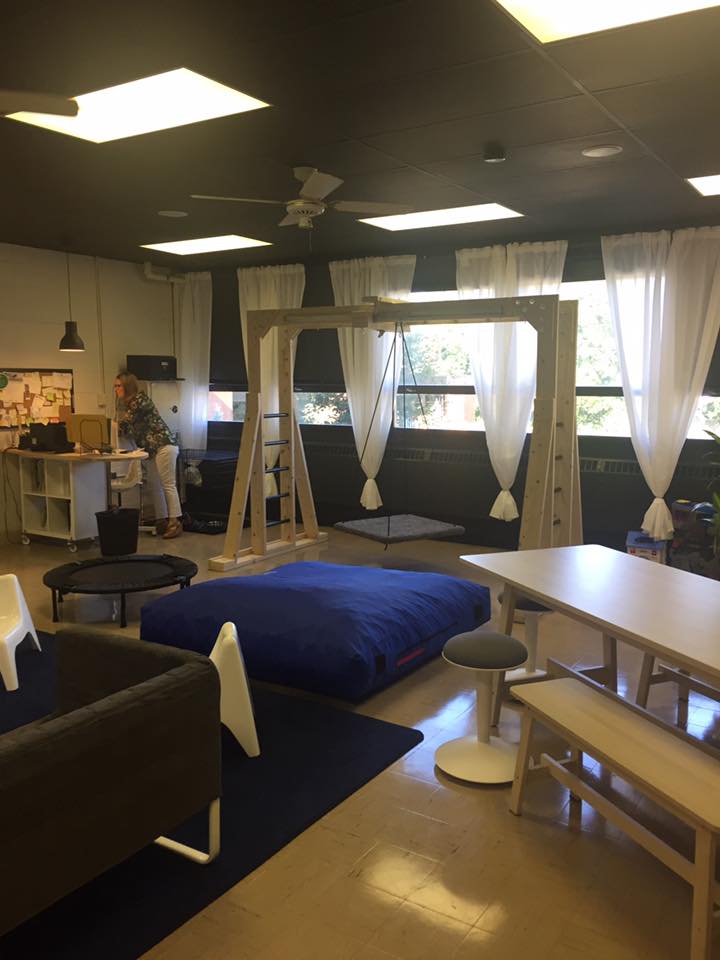 ITEF also sponsors an annual event, "Art of the Possible," at which creative, forward-thinking educators and others can share ideas, ask big questions about education, and hear guest speakers talk about initiatives and ideas that benefit schools and students. There is a heavy emphasis on inquiry-based learning, technology, hands-on learning, and project-based learning. Smith recognizes the benefits of these ways of thinking about education. "When you walk into a classroom that has a real Makerspace or a weather station with a wind turbine, solar panels, robots," she says, "It engages students."
Charmaine Smith cites the benefits of NEBSA membership and its help managing the steep learning curve inherent when technology meets education. Teachers are natural innovators, but not all have technology, science, or engineering backgrounds. NEBSA not only provides resources, information, and networking opportunities but also helps educators all over the country serve as good stewards of the educational broadband resources available through EBS. It helps educators and others "sift through the bureaucratic minutiae and help practitioners stay abreast of changes" in broadcasting, technology, broadband access, and other areas that help them do their jobs, especially in areas where public resources are few and far between.
ITEF is just one example of a NEBSA-member organization that goes far beyond broadband. Many of the cutting-edge technological innovations that ITEF grants support do require robust internet access, and Charmaine Smith emphasizes the importance of connectivity, especially in rural America, but the drive to use technology in its many forms to equip teachers and learners is what sends support flowing from ITEF to the many innovative educators in Missouri and Illinois who benefit from its grants.
For more information:
Innovative Technology Education Fund (ITEF), http://innovteched.com/
ITEF: "What Is Innovation?" http://innovteched.com/what-is-innovation/